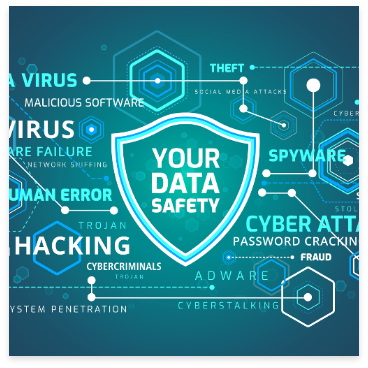 SECURITY SERVICES – REDUNDANCY
Afraid of exposure to network breaches, cyber-attacks and security threats.
Business shutting down in case of disasters or unplanned outages.
Losing data without having a second copy.
Meeting HIPAA, SOX and PCI compliance requirements.
Protect critical applications against ransomware.
Replication between multi-vendor storages.
User & devices auto profiling.
Updates & Optimizations.
Network segmentation to isolate users and applications.
Offsite backups to the cloud.
2-Node Hyperconverged (HCI) virtualization.
Block intrusions from the internet.
Apply updates without application downtime.
Best practices for industry compliance requirements.
Full confidence that your network devices and users are protected.
Ensure your business keeps running even against disasters.
Keep your data synchronized to the cloud or a second site.
Run a compliant environment with a team to support you.