MICROSOFT 365 /
CLOUD COMPUTING
From enabling hybrid work to creating collaborative experiences—here's what's new in Microsoft 365
Enterprise Mobility + Security
Protect everything Stop Ransomware with Microsoft Security
Protect everything
Simplify the complex
Catch what others miss
Grow your future

Whether you need immediate help with an IT issue or want to discuss your long-term IT strategy, our team is here to help. Call us at +1 (786) 862 3457 / +1 (786) 217 9526 or complete the form below and we'll help in any way we can.
MICROSOFT 365 / CLOUD COMPUTING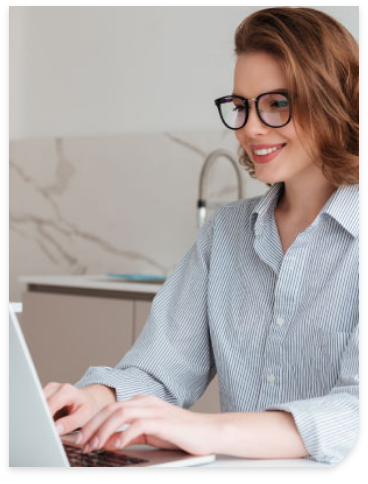 Now that hybrid work is just work, the challenge for organizations is to balance employee demands for flexibility with business needs. More than ever, today's shifting macroeconomic environment requires maximizing productivity while reducing costs. The digital imperative for every organization is to deliver integrated technology solutions powered by data and AI to help employees work better and smarter.
To seize this opportunity, it's important to understand the new patterns of work that are shaping the future:
• Enabling hybrid work—helping people work flexibly across time and space, synchronously and asynchronously.
• Bringing collaborative experiences into the flow of work—from data to workflows and business processes, across multiple roles and functions.
• Creating the digital employee experience—connecting a dispersed workforce to each other and to the organization.
Enterprise Mobility + Security
Microsoft 365 brings together Office 365, Windows 11, and Enterprise Mobility + Security. It combines best-in-class productivity apps with intelligent cloud services to transform the way you work.
Stop Ransomware with Microsoft Security
Get ahead of adversaries with new Microsoft Defender threat intelligence and attack surface management capabilities. Join us at the upcoming digital event to experience in-depth demos of the latest technology.
Safeguard your entire organization with integrated business security solutions built to work across platforms and cloud environments.
Prioritize the right risks with unified management tools created to maximize the human expertise inside your company.
Leading AI, automation, and expertise help you detect threats quickly, respond effectively, and fortify your security posture.
With the peace of mind that comes with a comprehensive security solution, you're free to grow, create, and innovate your business.
We help you find your plan
Whether you want to connect with family and friends, learn remotely, or collaborate with your team, there's a Microsoft 365 plan to meet your needs
For business  /  Pricing for Business  /  For Small Business  /  For enterprise  /  Pricing for Enterprise  /  For Enterprise  /  For Frontline workers  /  Apps and services  /  Excel  /  Microsoft Teams  /  Word  /  OneDrive  /  OneNote  /  Outlook  /  PowerPoint  /  Project  /  SharePoint  /  See all apps and services  /  More  /  Microsoft Office  /  Windows 365  /  Microsoft Authenticator  /  Enterprise Mobility + Security  /  Microsoft Edge  /  Microsoft Viva
Grow your future
Whether you're connecting with family and friends or collaborating with your team, Microsoft Teams lets you meet, chat, call, and collaborate in just one place, keeping you organized and simplifying your day.
Collaborate and create in real time
Bring ideas to life with teammates, classmates, or family members across all your devices with powerful apps like Word, Excel, and PowerPoint. Easily share and access files wherever you are with secured OneDrive cloud storage.
Protect what's important
Stay secured and productive on any device. With comprehensive, intelligent, enterprise-grade security features built in, you'll have peace of mind knowing that your personal information, devices, apps, and data are protected.